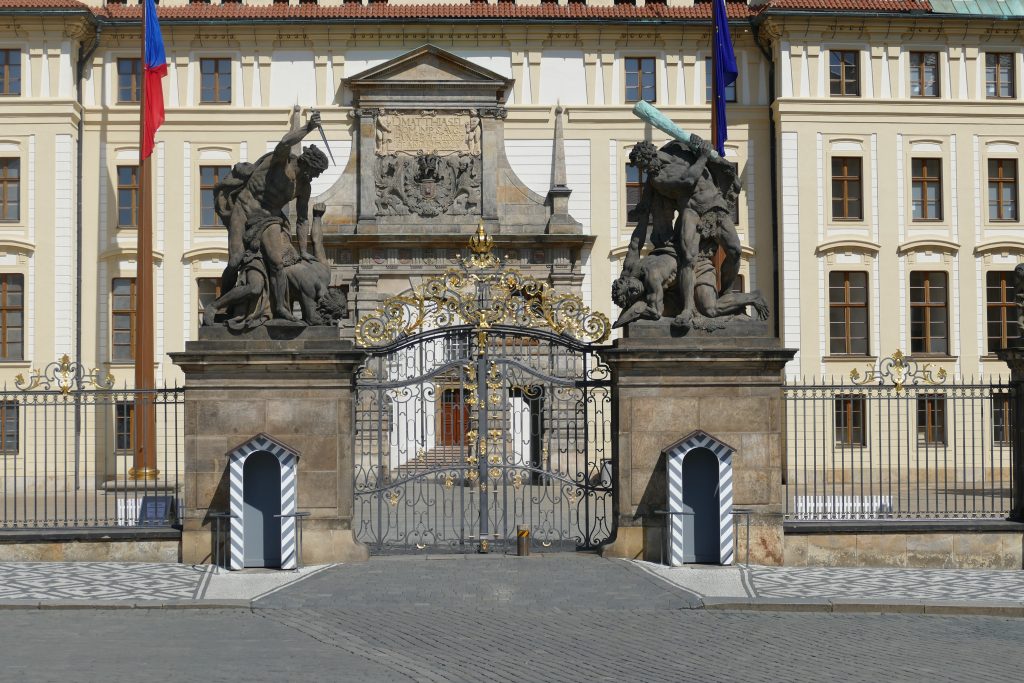 Client:

Prague Castle Administration

Description of the works:
An important landmark of the entrance to Prague Castle from Hradčany Square is Matthias Gate. The most admired element of the entrance gate are the stone sculptures forming part of the massive fencing of the first courtyard of Prague Castle. The subject of restoration intervention in 2015 was the conservation treatment of this sculptural decoration.
The Matthias Gate was probably commissioned by Emperor Rudolf II in 1614 according to a design by the architect Giovanni Maria Filippi. The set of alterations was completed under King Matthias I, after whom it is named.
The fencing of the first courtyard of Prague Castle consists of a decorative lattice set between eight pillars made of sandstone blocks with statues. The middle two massive pylons carry the sculpture of the Wrestling Giants, the adjacent left pillar carries the imperial eagle with a putti and the right one a lion with a crown and putti. The outermost four pillars are fitted with vases with putti.
The sculptural decoration, which is now admired by visitors to the castle, was made at the beginning of the 20th century by sculptors Čeněk Vosmík and Antonín Procházka based on Baroque originals from the workshop of I. F. Platzer, which are now stored in the Lapidarium of the National Museum.