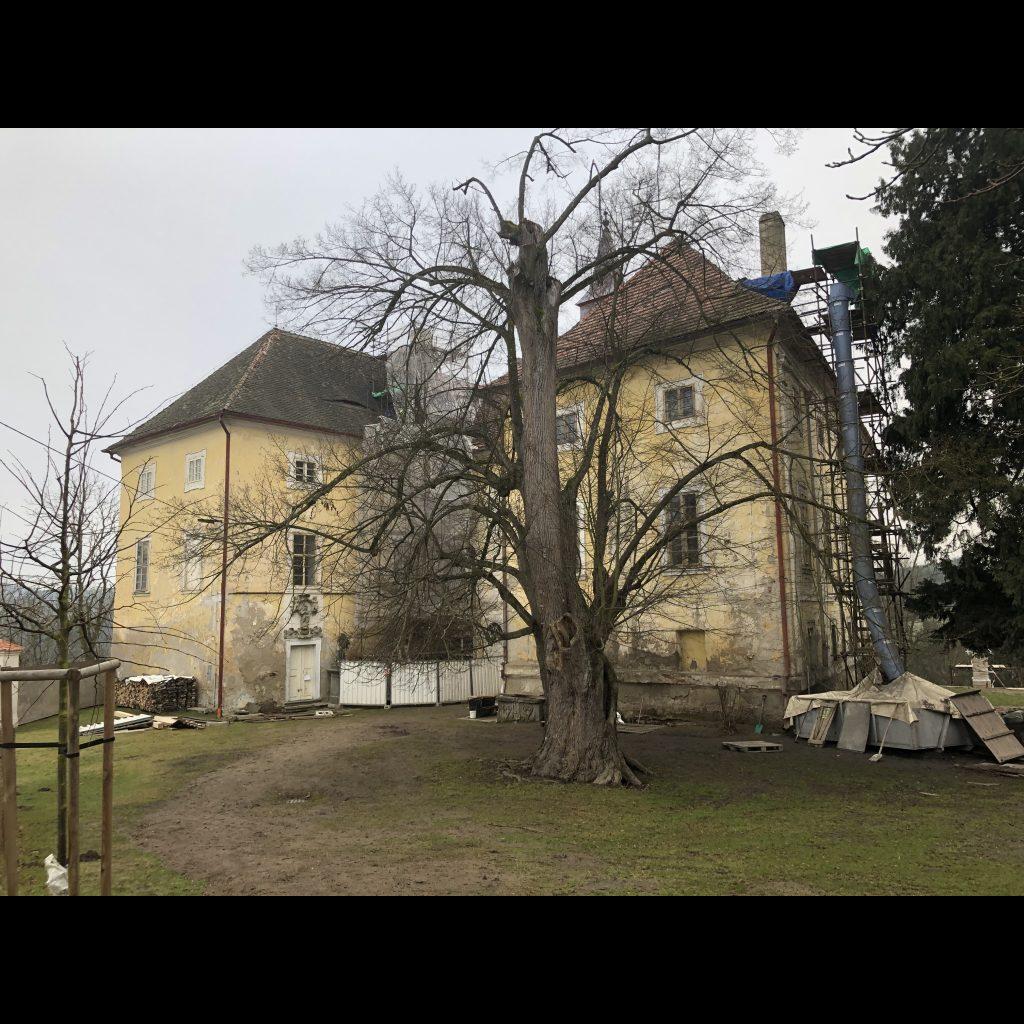 Address:

Osečany 1, 264 01 Sedlčany

Description of works:

Construction and conservation works
The Osečany Chateau is located in the village of the same name in the Central Bohemian Region. The chateau is privately owned and since 1958 is a preserved cultural heritage registered in the Central List of Real Cultural Monuments of the Czech Republic. The subject of heritage protection is the whole chateau complex with a central building, surrounded by a romantic park with several smaller buildings.
The chateau in Osečany has been practically without any maintenance for the last twenty years, therefore the subject of ongoing work is the professional reconstruction of the castle roof and the wooden tress. Taking into account the historical value of the castle and its intended use, the project was co-financed within the framework of the "Program 2020 for the provision of subsidies from the central Bohemian Region budget for the restoration of monuments intended for social use".