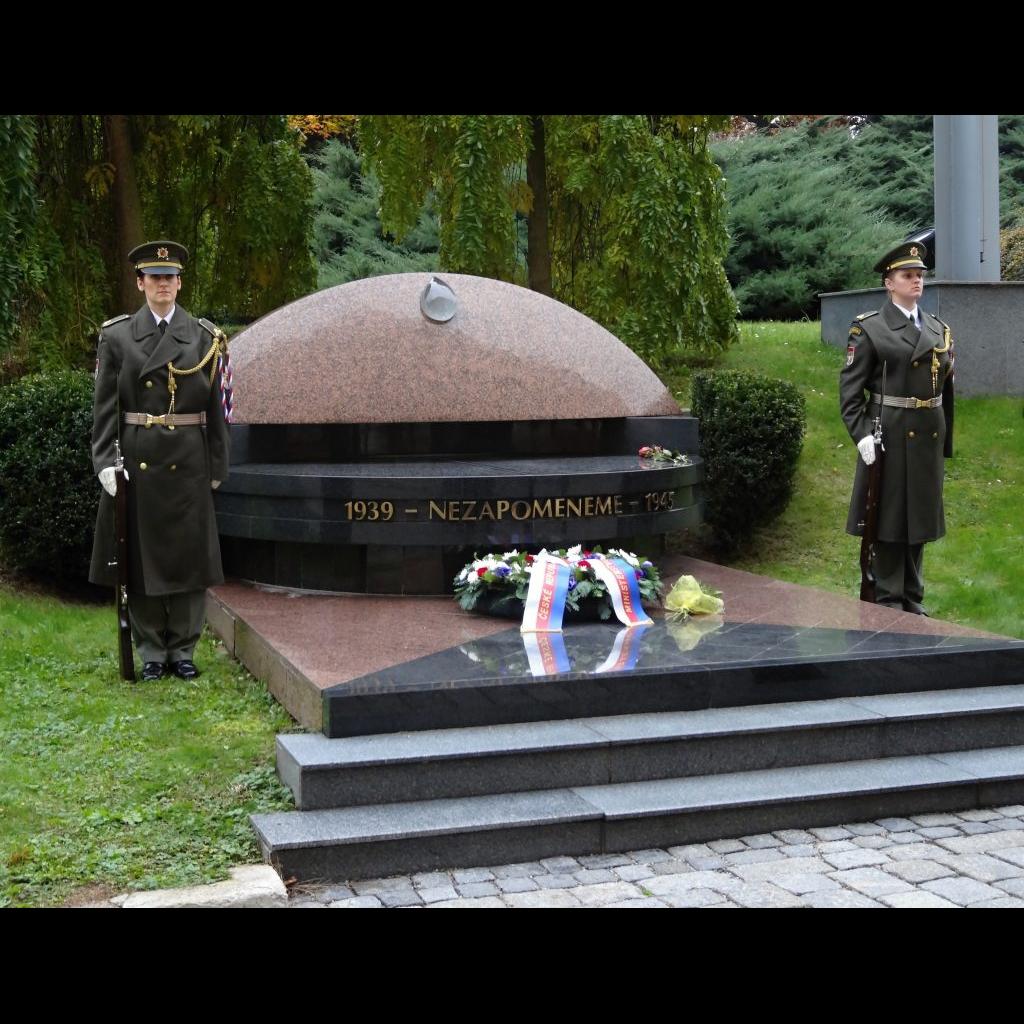 Address:

Tychonova 221/1, 160 01 Praha 6 – Hradčany

Client:

Ministry of Defense and Armed Forces of the Czech Republic 
The monument is dedicated to the memory of one hundred and two officers – graduates of the War College who were executed by the Nazis in the years 1939–1945. The College was established in 1921 and was originally called the War School, but in 1934 it was renamed the War College. The College occupied the third floor of Tychonova Street no. 1 in Prague. The War College was operating until 1938, respective 1939, now this object became the seat of the Czech Minister of Defense and Armed Forces.
The monument is located in front of the main entrance to the former War College and was inaugurated on November 11, 2004. The author of the monument is the academic sculptor Petr Nižňanský. 
The repair of the monument included the sensitive dismantling of granite steps and the monument's cladding stone, the disassembly of part of the granite paving blocks of the access road and the demolition of the disturbed concrete foundation slab. After treatment of the subsoil a new concrete baseplate with anti-freeze impregnation was executed, then cladding stones were reinstalled, including replacement of damaged parts, access road paving blocks were reassembled and landscaping works treated surroundings. Final step was repair and gilding of the inscription on the monument.  
The work was carried out in 2017.