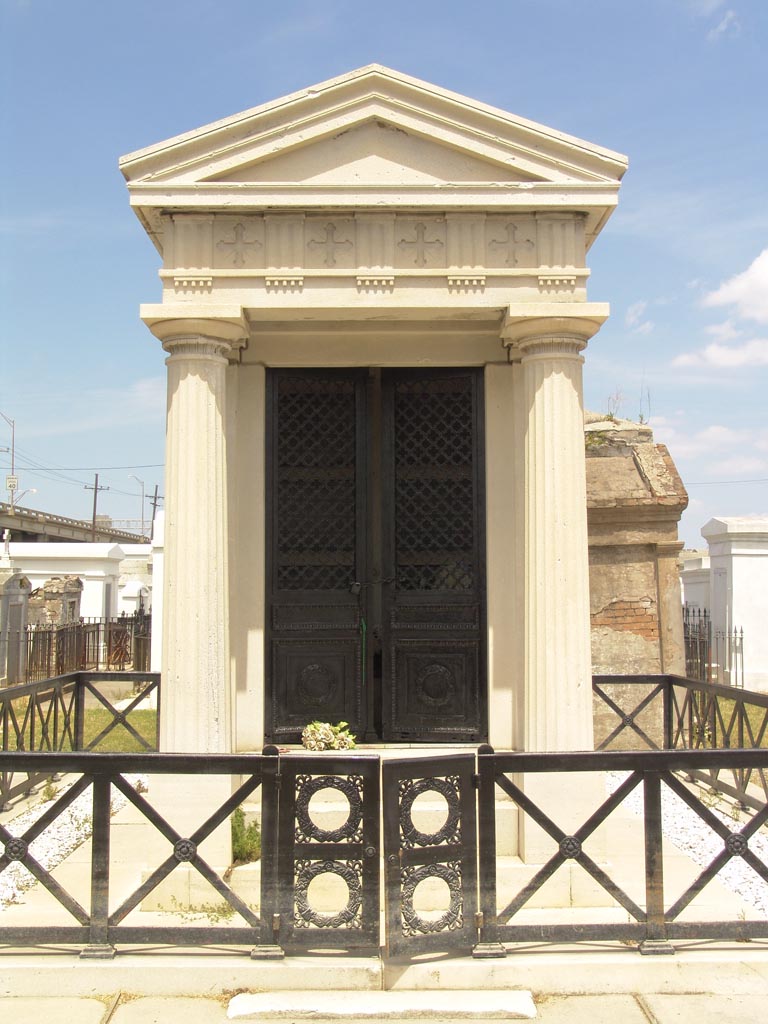 Address:

425 Basin Street, New Orleans, LA 70 112, (504) 596-3050

Client:

Save Our Cemeteries, Inc., New Orleans, LA, USA
In 2006 GEMA ART carried out research, restoration and documentation work at Saint Louis Cemetery in New Orleans. The site was inscribed on the List of Endangered Sites by the U.S. federal government initiative Save America's Treasures in 2001.
Research works were focused on an expert documentation of tombs damaged by Hurricane Katrina in late August 2005. A detail digitized catalog of record cards containing basic data about each tomb condition, dimensions and photo documentation was delivered by the GEMA ART as its work result. Furthermore, the scope of works included restoration of hardly damaged marble tombs (see more in presentation). Saint Louis Cemetery was opened in 1823 and is still undoubtedly the largest and most visited Creole cemetery in New Orleans.  Historical tombstones are a unique example of 19th-century funerary art. Architects such as James Gallier and Jacques N.B de Pouilly were among the authors of some of the cemetery tombs.
Our work was presented in the foreign media outlets:
https://www.chicagotribune.com/news/ct-xpm-2006-11-19-0611180340-story.html
Restoring The Cemeteries of New Orleans