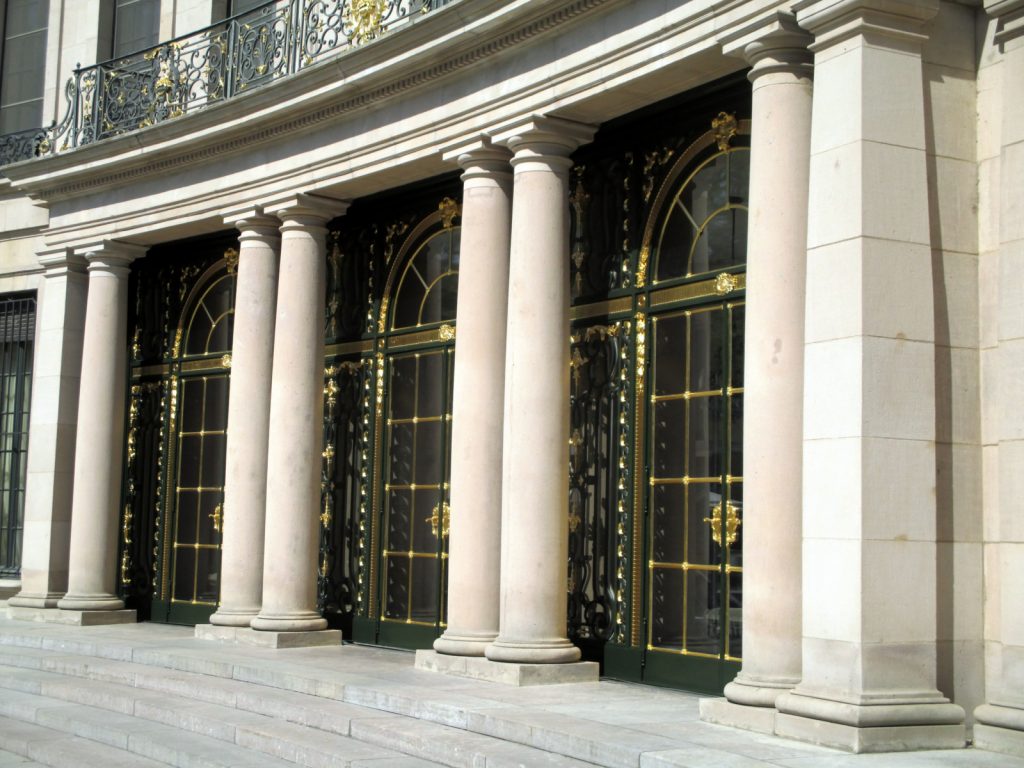 Address:

Ronalda Reagana 3/181, Prague 6, Czech Republic

Description of the work:

Wintergarden Door Restoration
The Otto Petschek villa, where the US Chief of Mission Residence in Prague is located, is a major landmark of the beginning of 20th century architecture. This precious villa, built in 1924-1928, was designed by the famous architect Max Spielmann in the French Beaux Arts style. The restoration of the antique winter garden door at this historical building was carried out in 2016/2017.
The outer decorative lattice / glass door of the winter garden (Garden Hall) dominates the villa's southeastern façade open to the garden. The outer and inner wall of the "Garden Hall" consists of glass lattice walls with the possibility to be slid down to the basement. This exceptional technical solution was used in Bohemia for the first time in this villa.
The outer decorative steel bars were dismantled for the first time since were mounted, while the outer steel door frames were treated on the spot. The bronze plant decorative elements were dismantled after the bars were transported to the restoration atelier. The old paints layers were removed from the steel bars to bare metal, the surface has been treated against corrosion and finished with new coatings. Originally gilded plant decorative elements made of bronze have been deprived of non-original paints, cleaned up to the bare metal, treated and gilded with gold. The gilded elements were finally mounted back on the restored grills at the atelier before transportation.
The inner side of the winter garden sliding doors consisting of full-area gilded grilles was treated on the spot, without general disassembly. The gilded surface of the grilles had been completely cleared, all damage treated, retouched and finally fixed. The gilding of the frequently used central part of the sliding door with two-wings and a upper lunette was severely damaged. The old gilding including its background layers was removed and the inner side of the door was newly leafed by 24 karat Gold.
The technical part of the mechanics of the sliding door was not subject of the restoration.