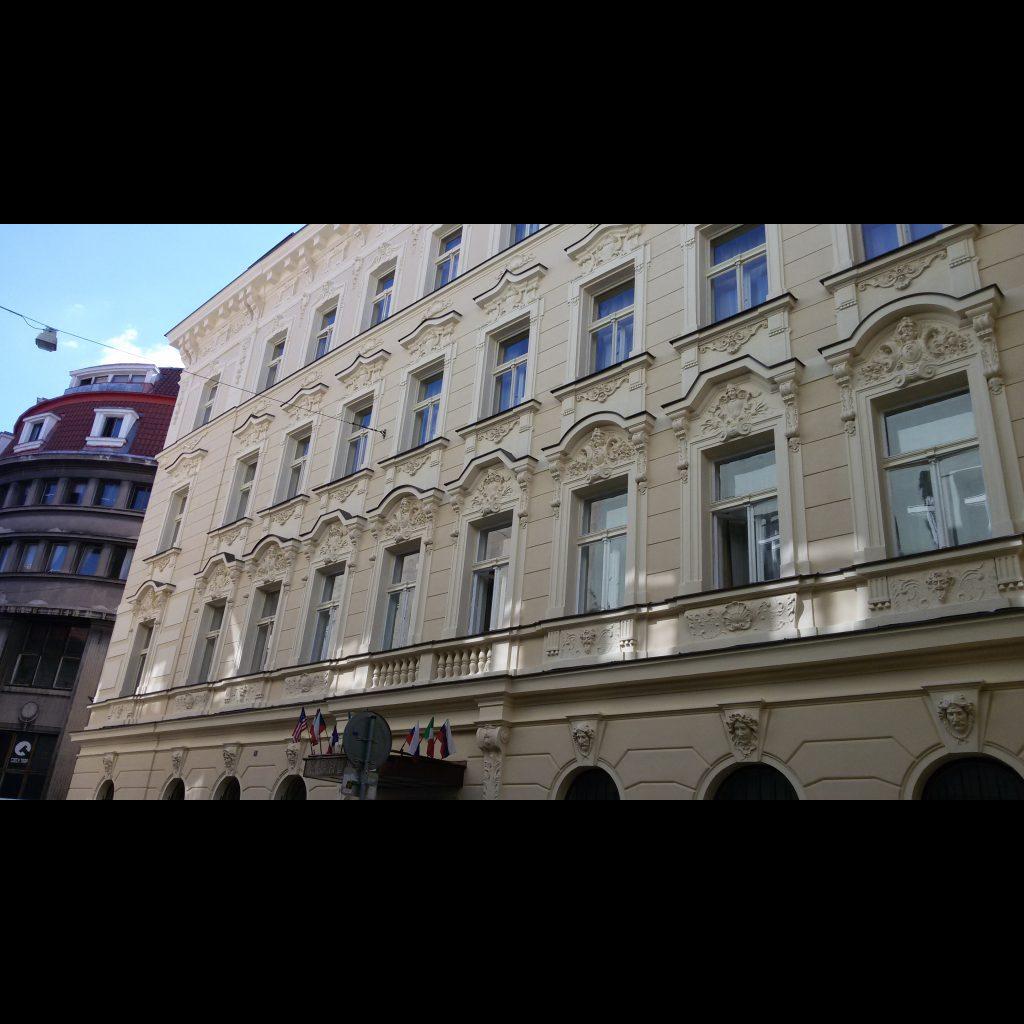 Address:

Opatovická 168/16, Nové Město, 111 00 Praha 1

Description of works:

Repair of the hotel Koruna facade
The subject of the contract works was the repair of the Koruna hotel façade. The house is located in a terraced street building on the corner of Opatovická and Černá streets. It was originally the rental house built in 1895 according to the design of Josef Bergmann. The building is a double-tract building with an arched staircase in the courtyard part. The house has a basement, 4 above-ground floors and an attic with a loft. There is no passage to the courtyard on the ground floor of the house. The reception, lobby and restaurant is located in the ground floor with entrances from the street.
The hotel façade toward Opatovická and Černá streets is richly profiled, with historizing eclectic Neo-Baroque decoration with early Art Nouveau motifs on corner reliefs. The restoration works included facades washing, removing of all incoherent plasters and old paints, adding missing layers, refurbishing of stucco details, window chambranles and sculptural decorations, execution of a new façade coating and painting of window frames.
All the work was carried out under the supervision of the Prague City Hall Heritage Department in 2016.