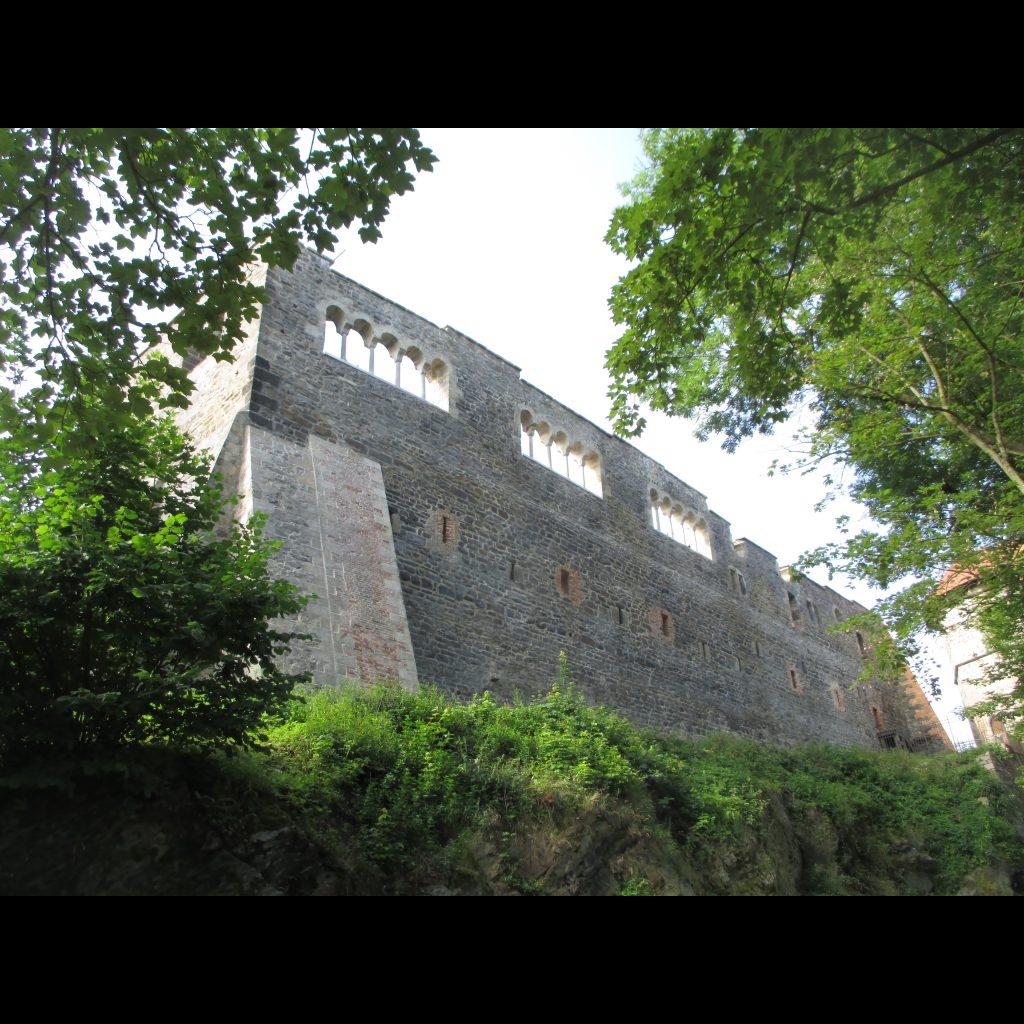 Address:

Dobrovského 2062/21, 350 02 Cheb, Czech Republic
The emergency condition of the masonry of the Imperial Palace in Cheb, confirmed by expert opinions, and especially the collapse of part of the stone masonry in the central part of the north wall in 2013, required urgent professional intervention. Based on the restoration surveys carried out, in the years 2015–2017, the company GEMA ART carried out a professional conservation intervention. Professional work for the city of Cheb was carried out in three stages from 2015 to 2017.
The project included preserving the torso of the castle masonry, straightening of the stability of the three supporting pillars and restoring of the rare Romanesque windows. All of the stone masonry conservation works were carried out with high sensitivity. In case of necessity to reconstruct the heavily damaged parts this heavily damaged areas were drawn and the original mortar pointing of the entire area was strictly observed when the stones were re-installed in the masonry.
Due to the extraordinary value of the three Romanesque composite windows on the north side of the palace and the two-light window on the east side, the restoration and conservation work was carried out with maximum sensitivity using only reversible materials. The Romanesque windows are made of crystalline marble from a nearby quarry in Wundsiedel, the two-part window is combined.