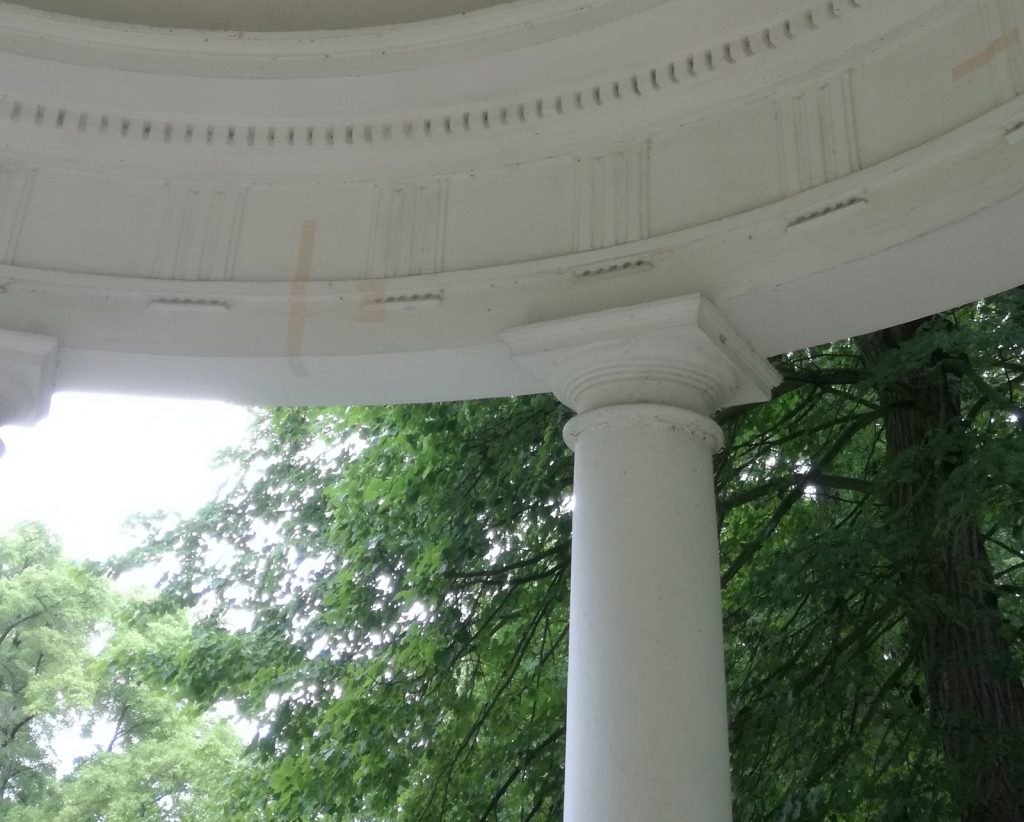 Address:

State Chateau Krásný Dvůr, Louny

Description of the works:

Professional construction and restoration work
The subject of the contract work is the restoration of small buildings in the castle park. Construction and restoration work related to the restoration of the stone benches and staircase in the park, the Gloriette and the aviary.
The state castle Krásný Dvůr is located in the Louny district in the Ústí nad Labem region. The original villa was built in the 13th century and underwent its greatest transformation in the 18th century when it passed into the ownership of the Czernin family and was rebuilt into a chateau. A large English park of almost 100 hectares was established to the historic building, in which romantic buildings were built.
The current work on the restoration of the small buildings in the castle park is a continuation of previous works in the castle grounds. These include thorough cleaning of elements, biocidal treatment, filling in missing parts, repairing wooden structures, etc.