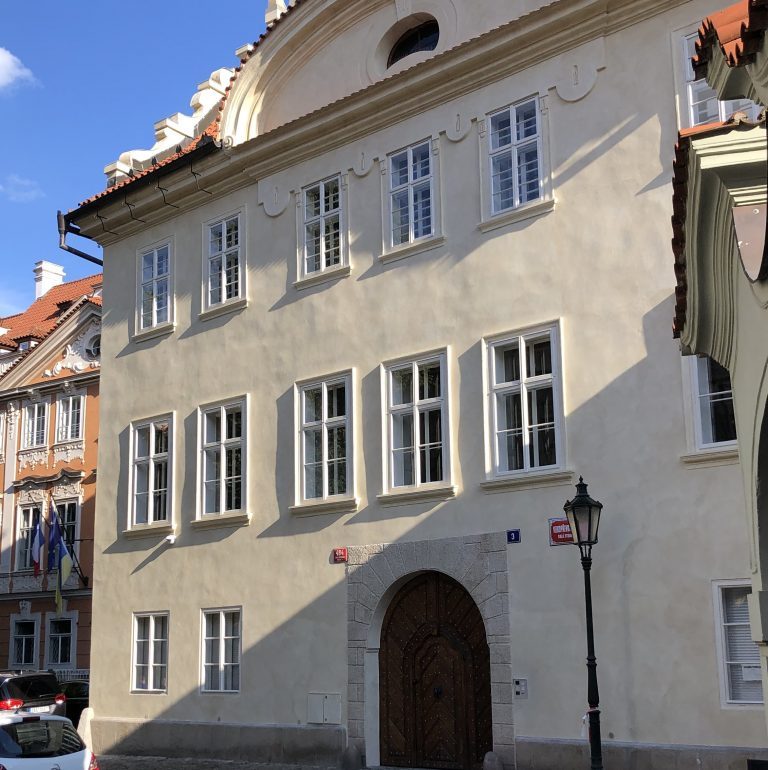 Address:

Velkopřevorské nám. 484/3, Prague 1

Client:

Diplomatic Service, contributory organization

Description of work:

Construction and restoration works
The subject of work works was a sensitive reconstruction of the historic building of the Little Buquoy Palace into residential housing. The project required a highly skilled process to realise the high level of artistry and craftsmanship of the house with its well-preserved Renaissance painted and stuccoed ceilings, doors and stove, complemented by Baroque interior features.
The palace is located in the Prague heritage reservation area and significantly participates in the expression and visual composition of the Grand Priory Square (Velkopřevorské náměstí). The building is an example of a city palace with a high historical, architectural and artistic value of both façades and interiors. The building is listed in the Central List of Cultural Monuments as an immovable cultural monument. The original building at of today's Little Buquoy location was built in 1598 in the late Renaissance style. From 1621 to 1721 he served as an alumneum (boarding school) of the Sovereign Military Order of Malta. After several changes of owners and a Baroque reconstruction in the late 18th century, became palace in 1816 it the property of the Buquoy aristocratic family. This family, which originated in present-day northern France, already owned the neighboring large palace at that time, so it united these two palaces.
The work was ordered by Diplomatic Service, a contributory organization of the Ministry of Foreign Affairs of the Czech Republic. After the works were completed, the building became the seat of the Embassy of the Republic of Estonia.