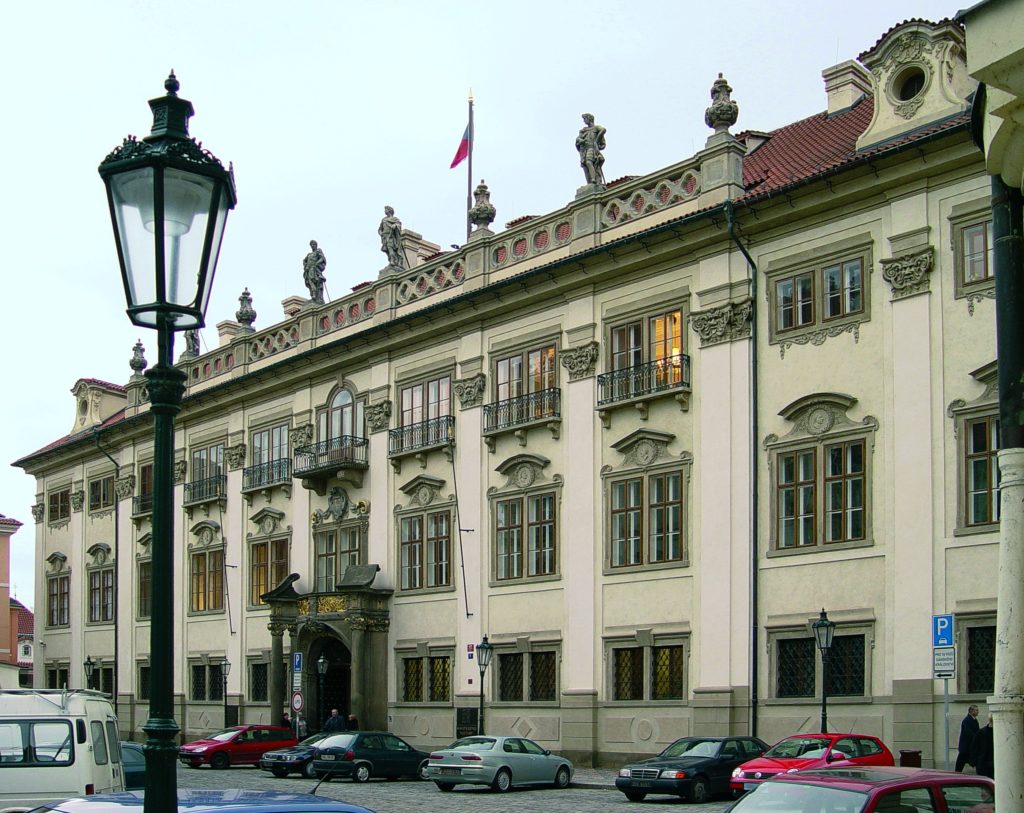 Address:

Maltézské náměstí 1/471, 118 00 Prague

Client:

Czech Ministry of Culture
The Nostic Palace, a building of great architectural and historic significance, is one of the most important stately homes in Prague and a present and past centre of the city's cultural and social life. The Nostic family assembled an extensive art collection, second only to that of the picture gallery of the Černín Palace, also in Prague. The Nostic Library with its fourteen thousand volumes, which included 13th century manuscripts, has always been a magnet for scholars. The library was organized by František Martin Pelcl and Jaroslav Schaller and its collection served as a resource material for the leading Czech Enlightenment figure and philologist Josef Dobrovský.
Tasks involved repairs and restoration of the outer stone casing of the palace building and its individual stone elements and restoration of the stone bust of Count Nostic.
The most demanding part of the work was the restoration of the original Baroque façade, which was significantly decayed and covered in several non-original layers of plaster and paint. To ensure the highest standard of the work, extensive laboratory research, stratigraphy of the coating layers and consultations with expert restorers, Heritage Institute staff and architects all took place. Due to the unique architectural qualities of the palace and its status as a Cultural Monument, all stipulations of Act 20/1987 Coll., on State Conservation of Monuments were meticulously observed.