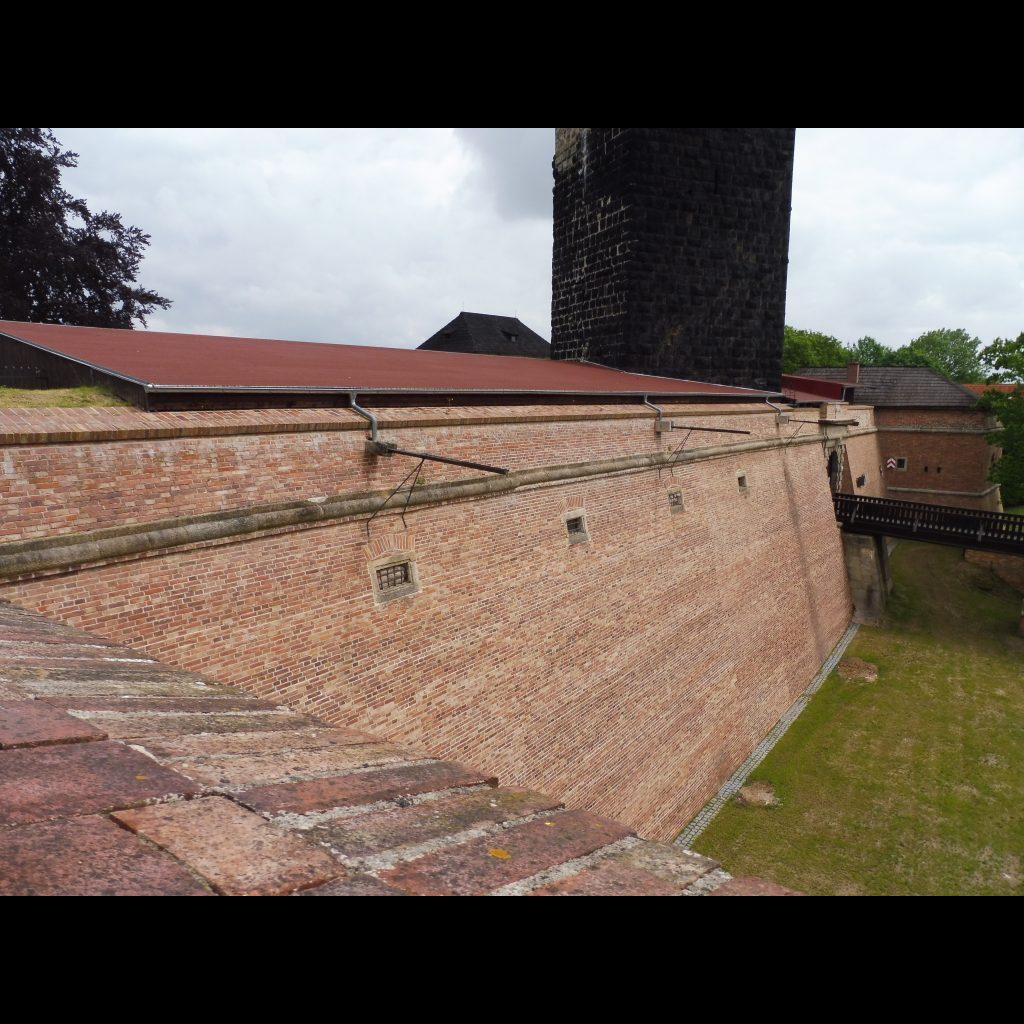 Address:

Chebský hrad č.p. 2062, Cheb

Description of work:

Construction and restoration works
The location of the Cheb Castle has a very long and rich history. Its importance grew in 1167, when the famous Roman emperor Friedrich I. Barbarossa acquired the castle as an inheritance, expanded it magnificently and transformed it into an Imperial Palace. The area of the Cheb Castle is therefore an immovable cultural monument listed in the Central List of Cultural Monuments of the Czech Republic.
The contract works in 2020 were aimed at the reconstruction of the castle south-west casemates roofing. The roofing of the gun powder store, placed in bastion casemates, was established in this part of the castle at the end of the 18th century. The flat top roof was used. The area above the passage was used for residential purposes and the neighboring bastion was used as a black powder store.
The professional implementation of the reconstruction of the south-west casemates roofing was the subject of the 2nd Phase of the Cheb Castle Reconstruction Works. The construction work involved the reconstruction of the casemate brick attic, excavation along the perimeter wall of the bastions, cleaning of wall foundation joint, storing of the underlying bed and settling the stone drainage trough. The restoration of the casemate roofing also included a partial dismantling of the existing covering, repair of wooden components of the truss and laying of a new roof – using historical type of arched tiles "Monk and Nun".