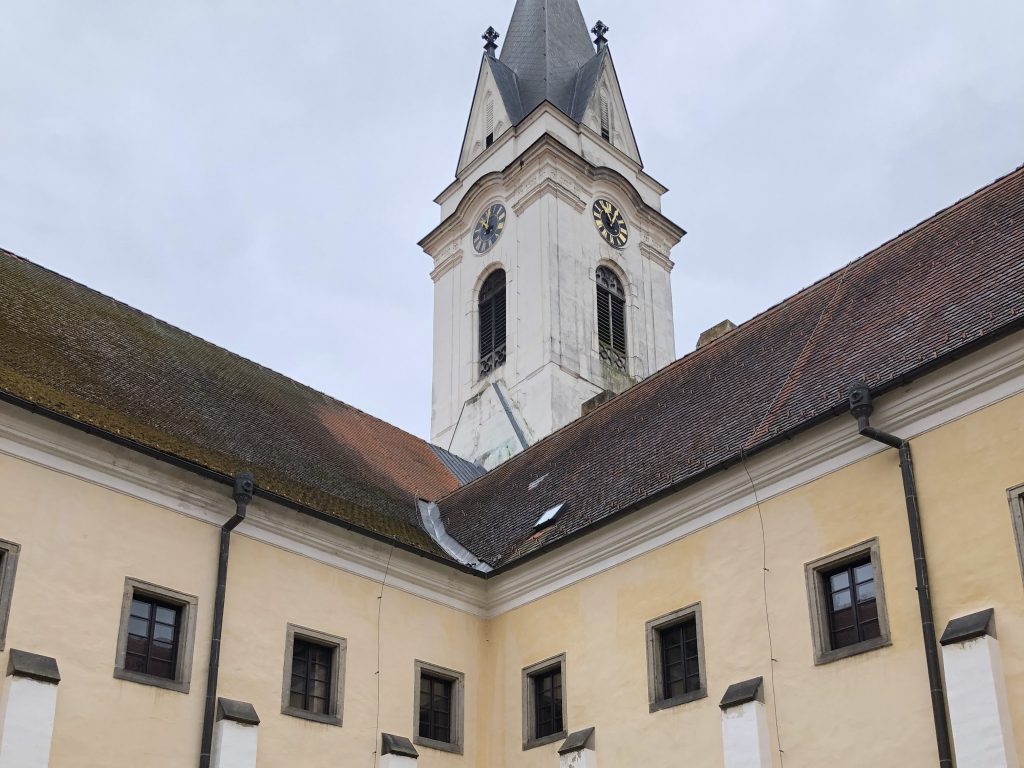 Address:

Husova 142, 379 01 Třeboň, Czech Republic

Client:

Roman Catholic parish Třeboň

Description of works:

Surveys, construction and restoration works
The subject of the restoration and construction work is the restoration of a part of the monastery and the Church of Our Lady Queen and Saint Giles in Třeboň. The area of the monastery (founded in 1367 by members of the Rosenberg prominent Bohemian noble family) is protected as a national cultural monument. The monastery of the canons of the Order of St. Augustine became after the foundation an important center of education and art at the southern Bohemia.
The monastery was abandoned during the turbulent period of the Hussite wars, but the canons returned to the site in 1433 again. During the Josephine reforms, the monastery was dissolved in 1785 because it did not prove its school and hospital activities. The compound is currently administrated by the Roman Catholic Church.
The subject of the carried works is the construction works on the monastery and church premises.
The restoration works include restoration of stone elements, repair of stairs, restoration of historical doors and windows, restoration of vitray (stained-glass) windows in the cloister, stained glass windows in the chapel of the cloister and vitray (stained-glass) windows in the church of St. St. Giles, restoration of wall paintings in the cloister and in the church of Our Lady Queen and St. St. Giles. All works are carried out under the supervision of the National Heritage Office. The works on the monastery compound with the dean's church of Our Lady Queen and St. Giles are carried out for the Roman Catholic parish of Třeboň.