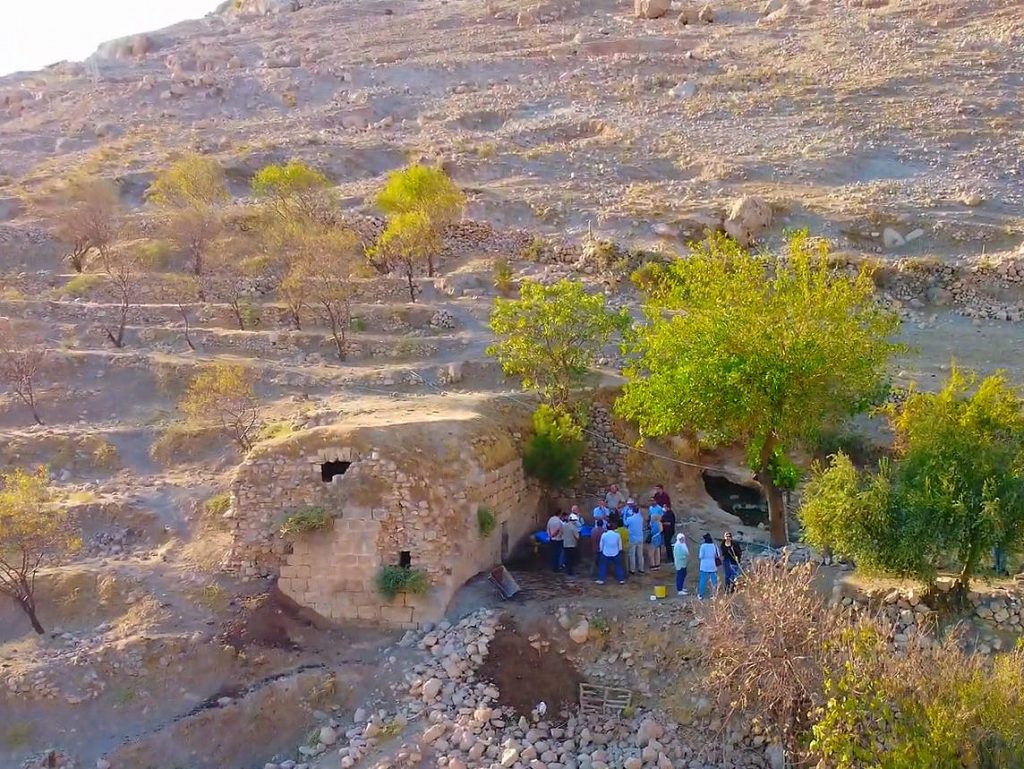 Description of the works:

Conservation Survey and Restoration work
The subject of the project to preserve the shrine of the prophet Ezekiel in Shush was the survey and documentation of the monument first, and then a static securing and restoration of this synagogue. On the basis of the conducted survey, an implementation project of the rescue was prepared.
The NGO ARCH, which worked with GEMA ART International to save the shrine of the Prophet Nahum in Alqosh, initiated another project in 2020, namely the rescue of a shrine in the Northern Iraqi village of Shush, near Acre (Province Duhok). However, the preparation of the project, funded by the US government, was interfered with by the Covid 19 epidemic.
Minority religious communities living in the mountainous region of present-day Iraq have lived there for many centuries protected by natural conditions. The synagogue in Shush, dedicated to the prophet Ezekiel, served its purpose until 1950, when the Jewish population was moved to Israel. The condition of this monument subsequently deteriorated rapidly due to neglect and climatic conditions and was in a severely damaged state before work began. Portions of the exterior masonry had collapsed, and since the surrounding area was used as pasture, the interior of the ruin served as a shelter for the surrounding herds.
A baseline survey in 2021, including photogrammetric documentation, provided data for the preparation of the restoration project. Preliminary work on the site began in September 2022, but due to the need to conduct a baseline archaeological survey in the vicinity, the actual work could begin after the winter season, in late February 2023. Ongoing work includes cleaning the masonry of weedy plants, sensitive strengthening and reconstruction of the perimeter stonework, grouting, cleaning of historic plaster, reconstruction of the floor, construction of retaining walls around the building, modification of the surrounding area near the spring and installation of an access staircase.
Drone view of the shrine and Shush vicinity:  Youtube: AKRE Shush
Map location: Mapy.cz