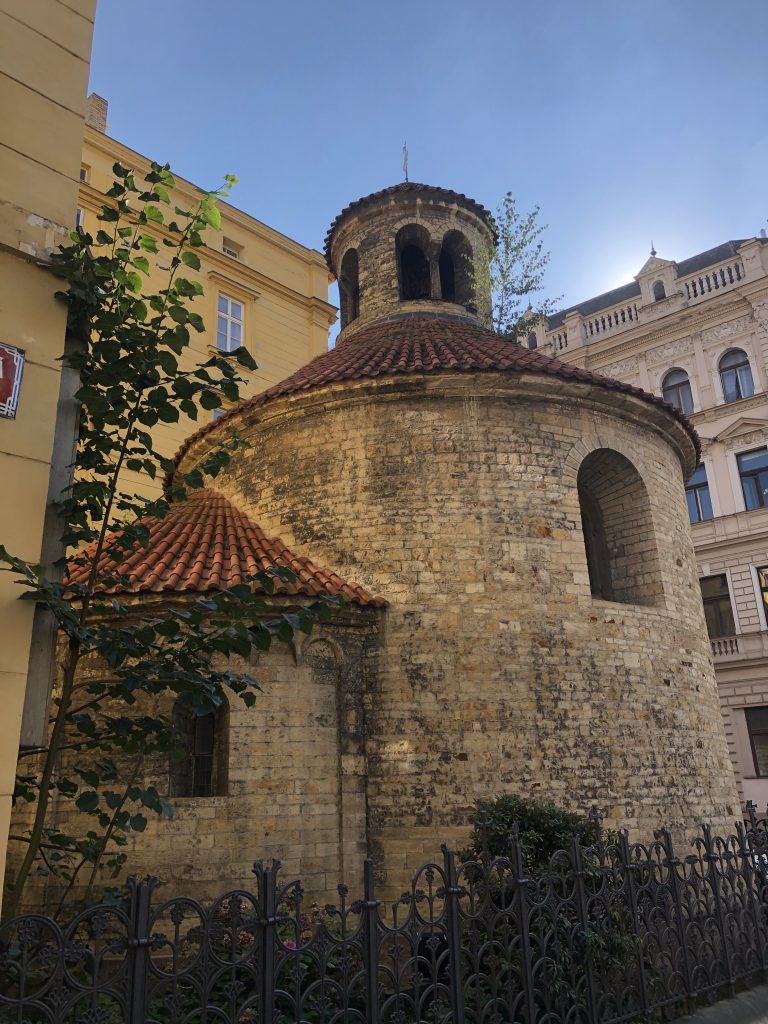 Address:

Karolíny Světlé, Prague, Czech Republic

Client:

GEMA ART GROUP a.s.; Prague City

Description of the works:

Reconstruction of the roof
The Romanesque Rotunda of the Finding of the Holy Cross, also called the Church of the Holy Cross the Lesser, was built around 1125 on an important trade route leading from Vyšehrad to the fords over the Vltava River and on to Prague Castle. The rotunda, registered as a cultural monument of the Czech Republic, is currently subject of undergoing reconstruction of the historical roofing.
The client of the works is the City of Prague and the works are carried out as a subcontract for the GEMA ART GROUP a.s. The subject of the ordered works for the Rotunda of the Finding of the Holy Cross is the replacement of the existing composition of the roof covering – historical type of arched tiles "Monk and Nun", completion of the internal plaster of the damaged ceiling vaults, painting, removal and restoration of the glazing of the top of the dome of the main nave, restoration of the stone and stucco elements of the main cornice.