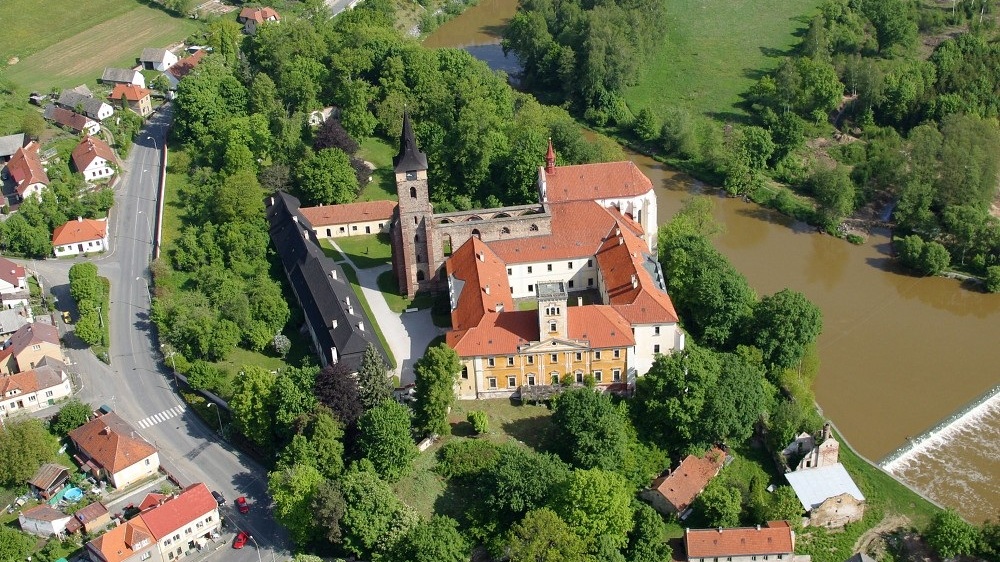 Address:

Zámecká 75, 285 06 Sázava – Černé Budy, Czech Republic

Client:

Roman Catholic parish Sázava – Černé Budy

Description of the work:

Restoration and construction works
The Sázava Monastery is one of the most significant preserved architectural landmarks from the time of the Přemyslid rule in Bohemia. The monument was founded in the 11th century by st. Prokop who turned the monastery into a center of Slavic liturgy and education during his life. Nowadays the monastery is administered to the National Heritage Institute and it is a popular tourist destination in the Czech Republic.
Since March 2019 the restoration of the St. Prokop pilgrimage complex is undergoing in the area of the National cultural Monument "Sázava Monastery". In the framework of the IROP Programme (Integrated Regional Operational Programme), the entire pilgrimage complex in the property and administration of the Roman Catholic parish Sázava is revitalized. The project of revitalization and restoration includes four parts: repairing of the St. Prokop Church, the restoration, preservation and repair of the Gothic torso of the uncompleted church with a tower and the parish.  Since 2020 the park greenery treatment of the space between the church and the parish under the Gothic arches will start.