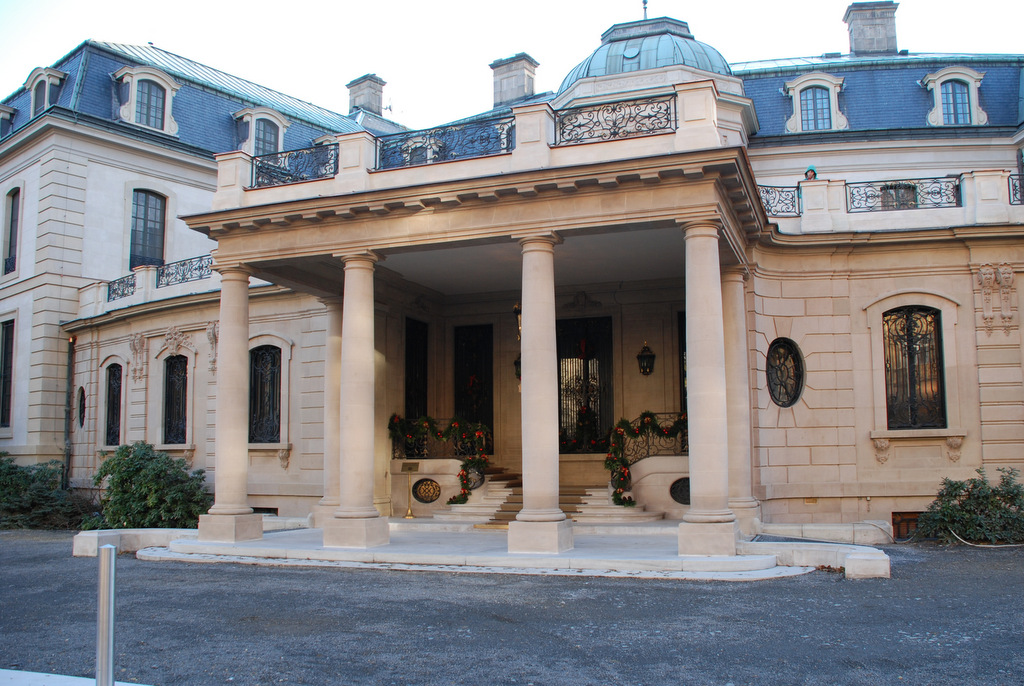 Address:

Ronald Reagana 3/181, Prague 6, Czech Republic

Description of the work:

Restoration of Exterior and Interior
In 2007, we carried out all restoration work, including restoration surveys in the interiors and exteriors of the building: restoration of artificial stone sculptures, restoration of zinc sculptures, restoration of decorative metal railings, restoration and replicas of historic lighting, restoration of decorative glass elements, restoration of handicrafts elements made of artificial and natural stone, decorative plumbing elements, development and application of polished plaster, renovation and insulation of foundation and retaining walls, complete reconstruction and insulation of external terraces.
It was necessary to completely replace all gypsum plasters and decorations in a disrepair state. This was a very complex technological problem, because the original gypsum plasters, from which the stucco decoration was made, had to be replaced by a lime system, while maintaining the useful and aesthetic properties. The final form was supposed to resemble a stucco-lustro rather than a regular plaster. The plaster therefore had to be abradable and polishable to achieve a historic look. A large part of the architectural elements made of artificial stone were also severely damaged, so it had to be replaced with replicas made of natural stone.
The stone elements of the façade, including the rich sculptural decoration, have been cleaned and comprehensively restored. All terraces have passed a major renovation according to the current technological standards. The drainage system on the entire west side of the building was restored and the retaining wall between the park and the basement terraces was rebuilt. The masonry in heavily exposed damp places was treated with a chemical waterproofing screen preventing the penetration of ground moisture into the building.
All damaged plumbing elements were restored, the Loggie copper roof was reconstructed, as well as partial repairs to the slate roof of the main building and the dormer windows were reconstructed. The work also included the restoration of all window linings, portals and architectural morphology, sculptural decoration and lighting. The reconstruction took place during the full diplomatic operation of the U.S. Residence, which together with the short period of renovation (IV.-XII. 2007) placed very high demands on the preparation and coordination of work.