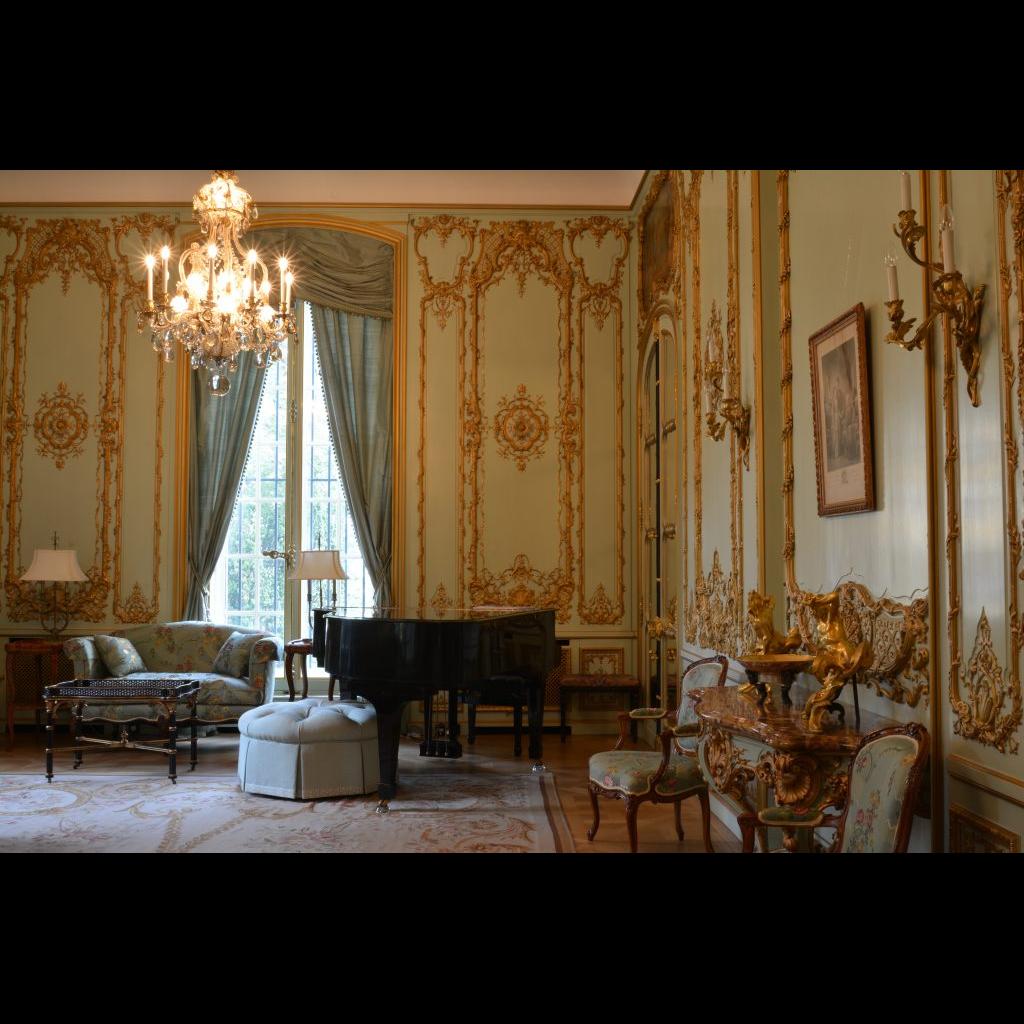 Address:

 Ronald Reagana 3/181, Prague 6, Czech Republic

Description of the work:

Restoration of wonden Boiserie and Faux cien
Restoration works. The former villa Petschek built between 1924-1929 by the architect Maxmilian Spielmann has been bought by the United States of America after the 2nd World War as the residence of the U.S. Ambassador to the Czech Republic.
An extensive modernization project took place in the building from 2012 to 2014: Complete replacement of heating, water supply, electrical system and many upgrades. Gema Art Group participated on this project as the main subcontractor: disassembly/assembly of the historic boiserie, restoration of terraces including waterproofing, restoration of balconies including waterproofing and cathodic protection against corrosion, joinery, modifications and replicas of historic railings, refurbishment of historic water fixtures, delivery of technologies (doors openers, kitchen hood) and civil works (new bathrooms, hot water recirculation system, complete repair of the building after the installation of new systems).
At the same time Gema Art Group provided as a general contractor restoration of the most valuable historic wooden boiserie: in two rooms including disassembly/assembly, the others were restored in situ. At the same time the gypsum plaster Faux Caen have been restored in large entrance areas, corridors and at the main staircase. Gema Art Group installed in all restored rooms new "invisible" lightening switches supplied by Fores & Lomax Co.