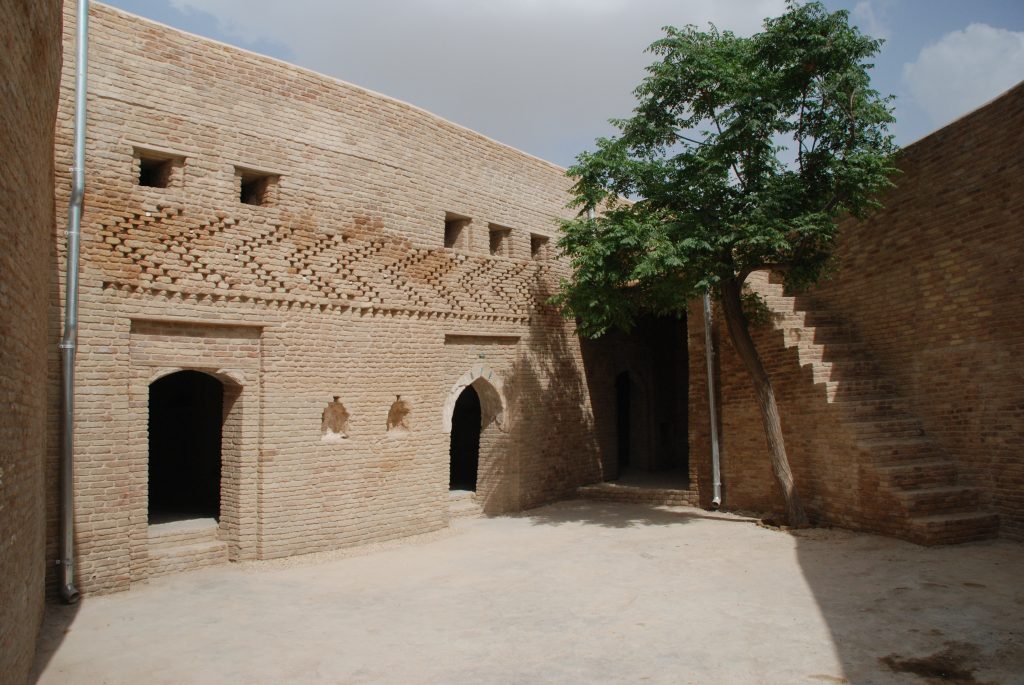 Description of the work:

Construction, conservation and restoration work
GEMA ART won the UNESCO international tender for the restoration works in Iraq, the project of "Urgent Preventive Works of four (4) Houses at the Erbil citadel". The Citadel of Erbil is a very rich historical site holding evidence of many millennia of habitation, more than 8000 years old making it one of the longest continuously inhabited sites in the world. The Citadel rises 28-32 m above the surrounding with an area of over 11 hectares and average height above sea level is 430m. The mound has been formed by successive layers of settlements - Assyrian, Akkadian, Babylonian, Persian and Greek. There are over 500 houses at the Citadel, most of which are courtyard houses of brick walls, short span timber roofs and mud roofing.
The project works were realized from 11/2011 until 3/2013. The overall objective of the project was saving of four valuable, but most damaged historical houses selected by the previous UNESCO project and design made by the Centre for Conservation & Preservation of Islamic Architecture Heritage, Cairo-Egypt. The area codes of the chosen houses were 6/10, 6/11, 13/1 and 17/2 in accordance to the Erbil Citadel Master Plan numbering.
The works lied in undertaking urgent intervention work of most damaged perimeter wall houses at the Erbil Citadel. The project works consisted on installation of shoring of the vulnerable mural walls, crack injection and wall repair, dismantling of unoriginal plastering, wall repointing and stitching, lean concrete under foundations of interior walls, foundation strengthening, dismantling and reconstruction of roofs, dismantling and reconstruction of parapets, installation of rain water drainage system, treatment of wooden structure with fire retardant paints.
All the project works was executed in accordance with the bills of quantities, technical specifications, working drawings and scheduling, as provided in the project documentation, according to the best construction and restoration standards and under the contractual terms and conditions of UNESCO.
For more information and GEMA ART pictures see World Heritage Special Issue, June 2015 – IRAQ´S HERITAGE A treasure under threat: See link
Erbil Citadel was inscribed on the World Heritage List in 2014: Erbil Citadel – UNESCO World Heritage Centre