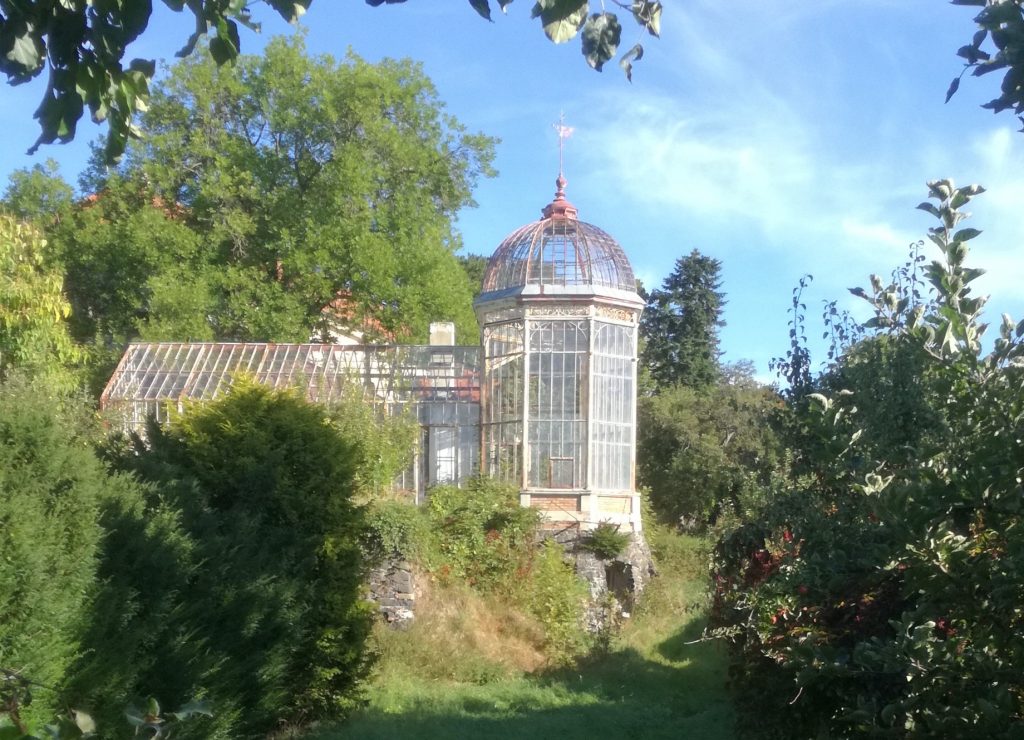 Address:

Valeč state Chateau, Valeč, Czech Republic

Client:

National Heritage Institute

Description of the works:

Restoration and construction works
The Valeč State Chateau and its grounds are listed in the Central List of Immovable Cultural Monuments. Originally a Renaissance chateau, it was destroyed in 1620-1621 and a new Baroque chateau was built on its ruins in the 18th century. The castle grounds include a greenhouse with service buildings, which is the subject of ongoing works.
The aim of this work is to revitalize the area of the originally baroque greenhouse. The building is a single-storey garden structure, located on the terraces below the administrative building of the castle. The development of the greenhouse and garden house has gone through three stages. The originally Baroque greenhouse was divided into a cold and a warm greenhouse in the second construction phase, with a new heating system. The last construction stage was in the late 19th century, when the greenhouse was completed with a glass roof, a monumental Art Nouveau palm-roofed living area from a Viennese workshop, and hot-water pipes were installed into the heating ducts.
In order to enable the historic greenhouse to be used for cultural and social events and also for the Valeč State Chateau visitors, the ongoing work is focused on the restoration of the entire complex, the restoration of the greenhouse's operation and the construction of facilities for the restaurant and sanitary facilities for visitors in its farm building.
Valeč state Chateau, National Heritage Institute: www.zamek-valec.cz/en