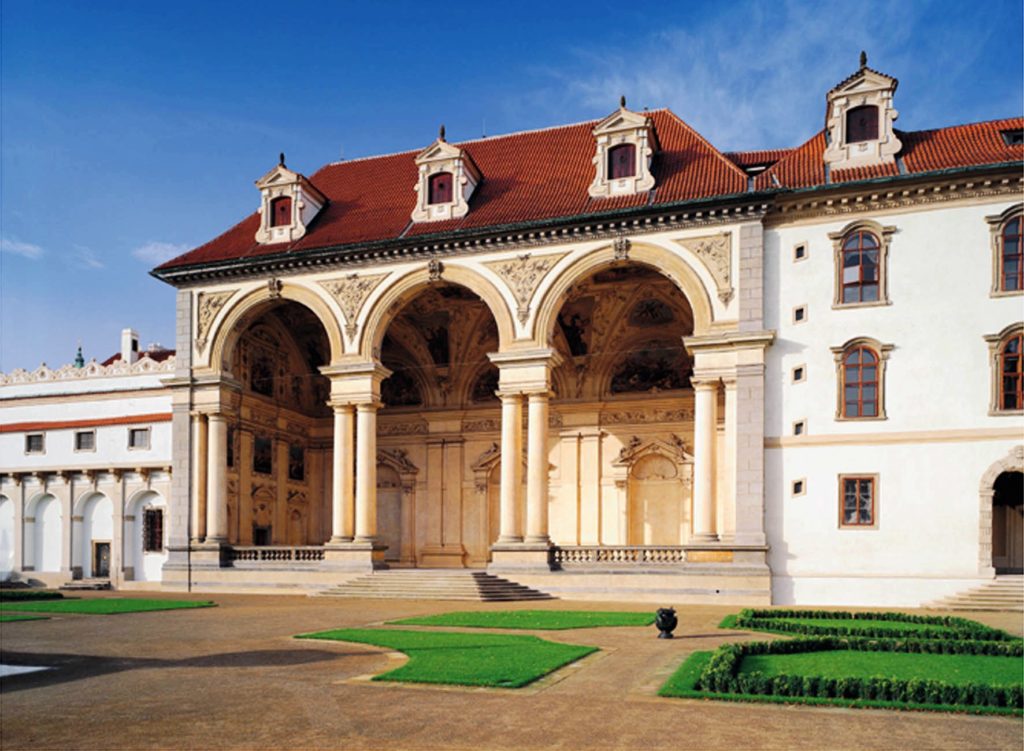 Address:

The Senate of the Parliament of the Czech Republic, Prague 1

Client:

the Senate of the Parliament of the Czech Republic
Wallenstein Palace in Prague is an extensive architectural complex built in the style of Early Baroque Italian urban residences. The eponymous palace was commissioned by Albrecht Wenceslas Eusebius von Wallenstein (1583–1634). This Czech general and politician was one of the most influential men of his time in Europe and featured significantly in the history of the Thirty Years' War (1618–1648). Thanks to his military talent and intelligence the highly ambitious Wallenstein reached the rank of generalissimo in the Imperial army at the age of 42. The decision to designate the Wallenstein Palace the seat of the Senate of the Parliament of the Czech Republic was taken at the beginning of 1996.
Restoration work carried out in the Wallenstein Palace represented one of the most extensive commissions realized within a tight schedule in the history of our company. The aim of the project was the preservation of historically valuable features and remedial work on unsuitable and damaging restoration interventions carried out in the past.
As is customary any actual work was preceded by necessary surveys, which varied in scope and character. The information gathered was evaluated and a restoration blueprint was drafted. In the course of the restoration work this blueprint was continually re-evaluated and re-adjusted as required.
The tasks included restoration of stucco, frescoes and stone elements, repairs to the ornamental wall of the grotto, artificial marbles in the interior, bronze replicas of Adrian de Vries sculptures and restoration of leather wall coverings.
The desired outcome of the project was to rediscover the decorative components of the palace as integral parts of an artistic and artisan whole, which belongs to peak examples of European Early Baroque architecture. The high quality of the execution of the task was acknowledged by the EU, who awarded the project the Europa Nostra prize in the category "Architectural Heritage" for its complex approach to restoration and reconstruction of the palace.