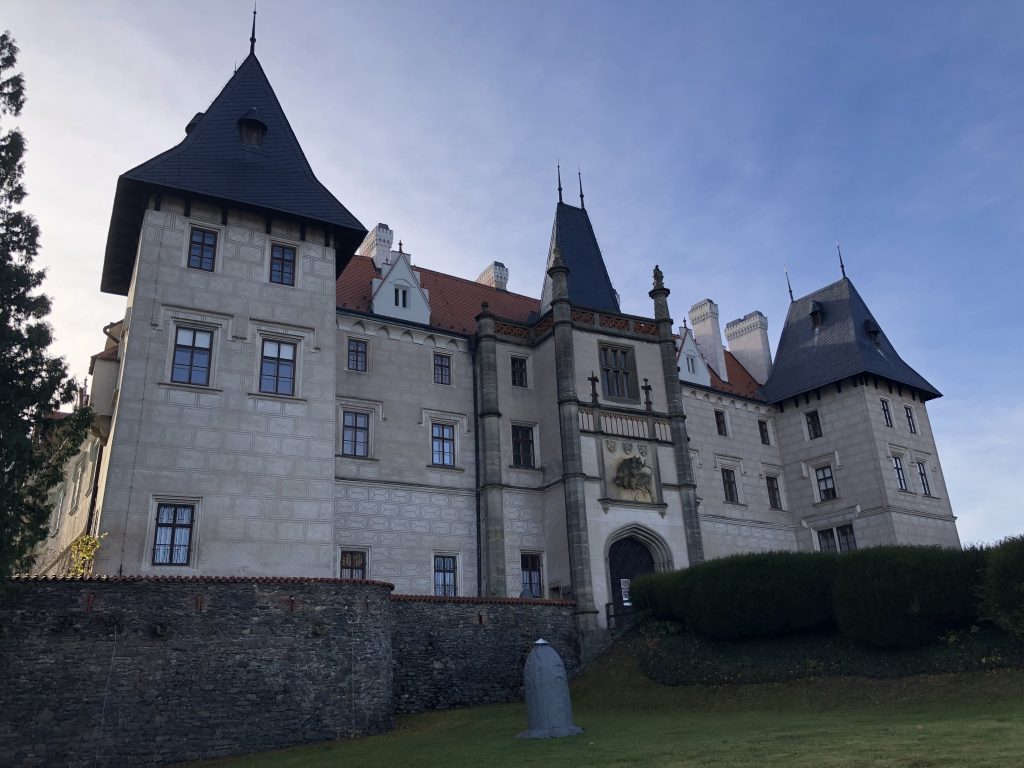 Address:

Žleby state Chateau, Žleby, Czech Republic

Client:

National Heritage Institute

Description of the works:

Restoration and construction works
The original Žleby Castle was first mentioned in 1289. The current form of the Žleby state Chateau is a magnificent romantic noble residence with extensive collections of weapons, luxury furniture and original everyday objects. Because of its beauty, the castle is a popular destination for filmmakers and tourists. The castle offers visitors an excursion into the everyday life of the nobility in the 19th century. In order to improve the service to the public, the creation of new visitor facilities has been the subject of work.
The restoration work was divided into two phases, which are mutually intertwined and include restoration, structural modifications, sanitary and technical installations, heating, electrical installations and fire safety solutions. The first phase included the rehabilitation of the southern and eastern perimeter walls of the Lower Chateau building, the drainage of the basement masonry, the restoration of the original Lower Chateau spine road, the so-called Lower Corridor, and the implementation of modern sanitary and safety installations for the new visitor facilities. The second phase of the works includes the structural securing and restoration of the suspended corridor, the drainage of the outer bailey and the connection to the sewers.
Žleby state Chateau, National Heritage Institute: www.zamek-zleby.cz/cs/en